Traveling Japanese Street food in Maine and beyond.
LET US COME COOK FOR YOU!
YOU DESERVE THE BEST, AND WE CAN DELIVER THAT TO YOU.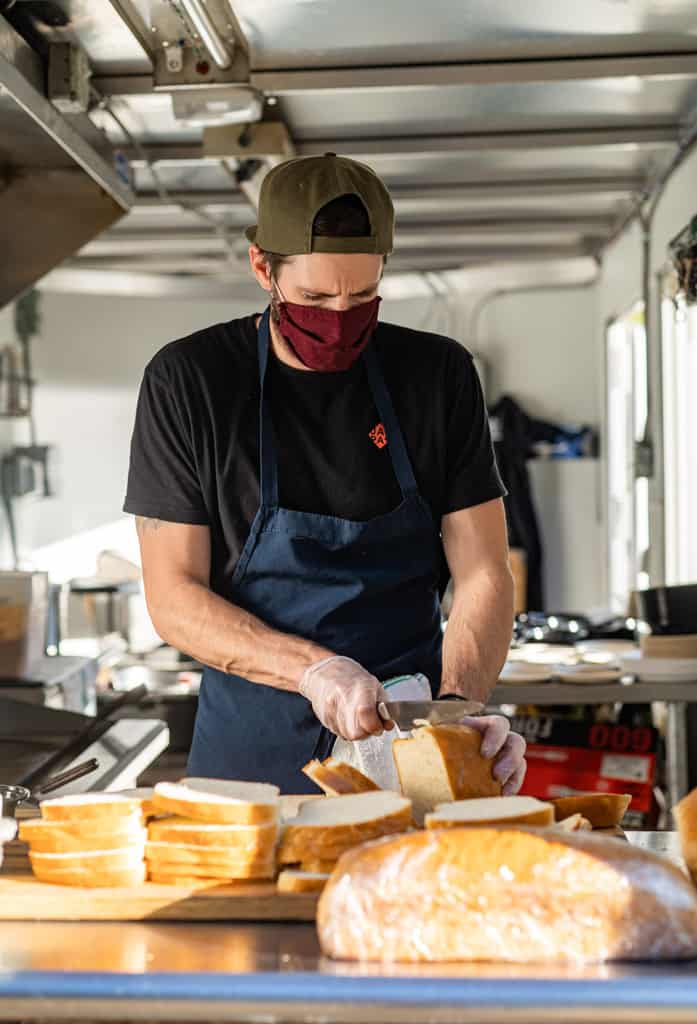 We are so happy to call Portland home.  We would not be here without our friends, family, and community supporting us along the way, and are continuously humbled.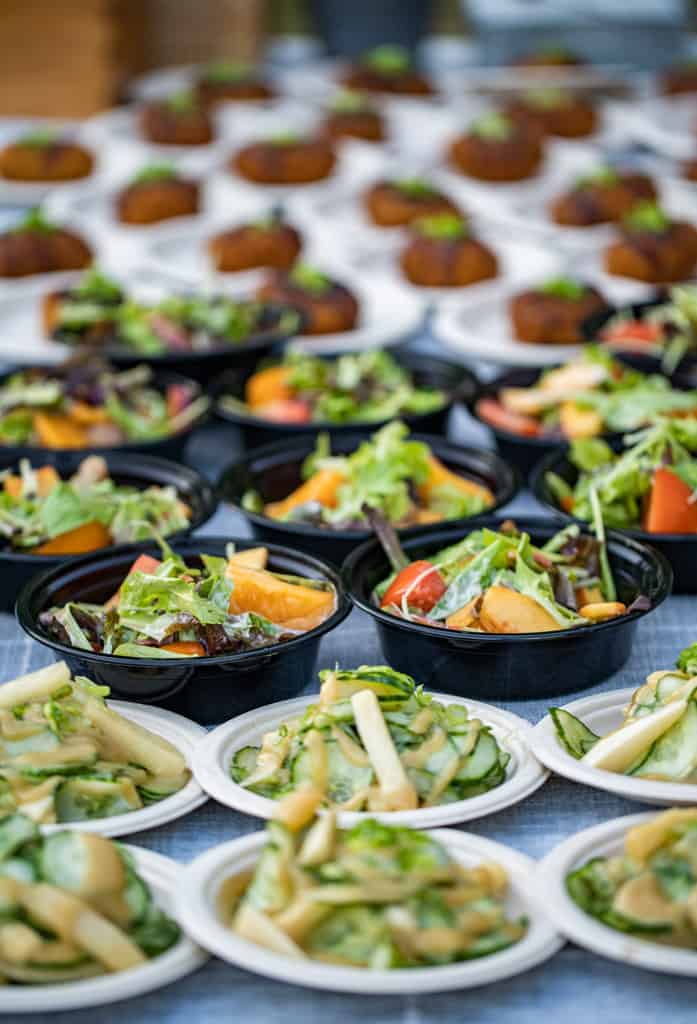 MAMI IS BRINGING DELICIOUS IZAKAYA STYLE FOOD TO THE STREETS OF PORTLAND, MAINE.
Yaki Onigiri | 8pc. $48
GRILLED RICE BALL, SOY MISO GLAZE
& FILLING OF CHOICE:
-Spicy (cooked) salmon
-Miso pork
-Braised seasonal vegetables
-Roasted garlic tomato
-Garlic mustard greens
Nikuman | 12pc $60 -MP
HOUSE MADE STEAMED BUNS W/FILLING OF CHOICE:
-Brisket, misozuke daikon & Kewpie
-Roast pork shoulder OR belly w/ miso bbq, Kewpie, scallions
-Roast lam, stewed tomatoes w/ jalapeños
-Fried brussels sprouts, nuoc cham & goat cheese
-Lobster w/ lemon garlic mayo, scallions, tobiko & pickled red onions *MP
Inarizushi | 12pc. $42
FRIED, MARINATED TOFU POCKETS, FILLED W/ SUSHI RICE & BRAISED SEASONAL VEGETABLES
Korokke | 10pc. $40
FRIED POTATO CROQUETTE, TONKOTSU SAUCE & SCALLIONS
Gyoza | 20pc. $25
HOUSE MADE DUMPLINGS W/ PONZU SAUCE; CHOICE OF FILLING: -Pork cabbage -Beef curry  Lamb tomato -Braised seasonal veg. 
Kushiyaki | 10pc. $40-$55
GRILLED SKEWERS W/ TARE (GLAZE)
-Yakitori (chicken thigh)
-Lamb
-Buta bara (pork belly)
-Bacon wrapped asparagus
-Shiitake
Kobayashi Dog | 10pc. $70
Grilled hot dog, okonomi sauce, Kewpie, katsuobushi, scallions, benishoga & nori
Takoyaki | 24pc. $36
GRILLED OCTOPUS BALLS, KATSUOBUSHI, AONORI, BENISHOGA, NEGI, KEWPIE & OKONOMI SAUCE
SERVES 10; SELECT ONE | $150
Tonkotsu
Pork broth, tahini, pork belly, mayu, cabbage, tamago, tobandjan, negi
Tantanmen
Spicy chicken base, soy milk, rayu, fermented mustard greens, miso pork, tamago, bok choy
Shoyu
Soy chicken base, wonton, roast pork, menma, aji tamago, nori
Shiitake
Shiitake broth, tofu, negi, menma, aji tamago
PRICED PER PERSON | SERVED INDIVIDUALLY OR PLATTER
Sunomono | $7
Tangy cucumber & wakame salad, toasted sesame, negi
Somen Salad | $12
Chilled somen noodles, dashimaki tamago, cucumbers, wakame, tempura flakes
Cucumber Salad | $8
Chilled cukes, marinated daikon, miso vinaigrette, negi
Heirloom Tomato | *Seasonal
Peaches, mixed greens, creamy ponzu dressing
Farmers Salad | $9
Mixed greens, seasonal farmer's vegetables, tempura flakes, miso vinaigrette
PRICED PER PERSON
Gyudon | $14
Marinated, shaved & grilled ribeye, benishoga, pickled red onions, topped w/ fried egg, sesame & negi
Pokedon | MP
Choice of sashimi, avocado, cucumber, pickled onions, benishoga, tobiko, spicy mayo, citrus sesame soy & nori
Hayashi Don | $13
Brisket stew, braised carrots, potatoes, onions
Kare Don | $12
Japanese curry w/ seasonal vegetables
Yakisoba | $120
Grilled soba noodles w/ seasonal vegetables & benishoga
Big Mami | $120
House blend burger, lettuce, tomato, pickles, American cheese, katsuobushi, Kewpie, ketchup on squid ink brioche
Okonomiyaki | $140
Savory pancke w/ cabbage, seasonal vegetables, crispy pork belly, katsuobushi, aonori,
benishoga, negi, Kewpie & okonomi sauce
What started as a food truck serving Osaka style street food in Portland, Maine has blossomed into so much more. 
Family Owned
Locally Supported
Now an Izakaya located at 339 Fore Street, we serve our favorites from all over Japan. We are here to fill your stomach with happiness, your mind with inspiration, and make sure you leave with a smile. We try to keep it really simple, offering farm, fish, and forage to table quality food in a casual environment. At Mami we showcase some of the best that Maine has to offer, in a unique way that you will not find anywhere else. 
We offer counter service in our dining room, and full service at our bar, so you can choose what suits you best based on the mood you are in. Mami's mission is simple, cook our butts off, support local farmers, foragers, and fisherman, as well as make food accessible to everyone! Food is our passion and we aim to make it show, for anyone, local or tourist. We also love that we are surrounded by such talented people, amazing products, and so many wonderful businesses. We are so happy Portland is our home, and are confident is has helped shape us into who we are as business operators. We would not be here without our friends, family, and community supporting us along the way, and are continuously humbled.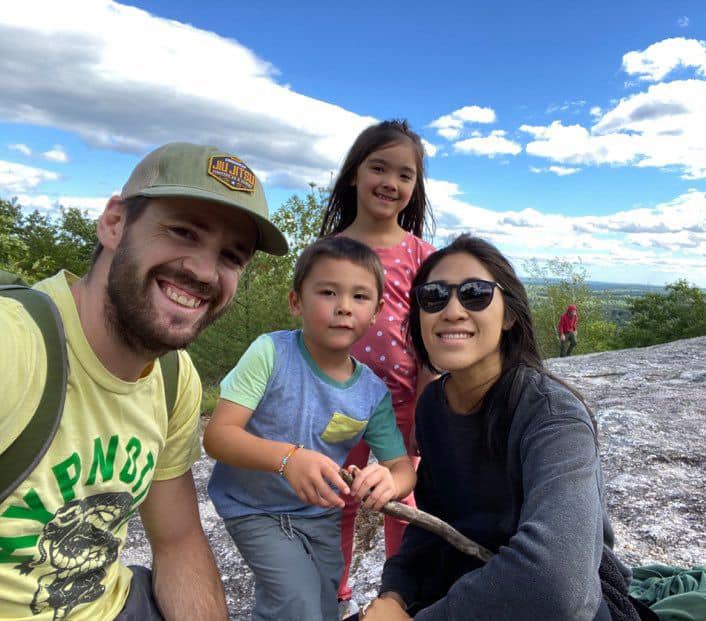 Reach out to Mami for your next

catering

needs.
FINEST INGREDIENTS LOCALLY SOURCED FOOD FROM AROUND THE STATE OF MAINE
339 Fore Street
Portland Maine, 04064